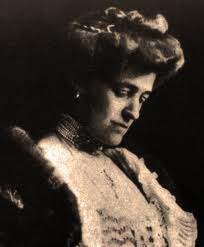 My friend Kory Wells, an extraordinarily exquisite poet with her own Southern twang, tagged me to join the "Next Big Thing Blog Hop" and then I promptly forgot.  That's because I was embroiled in figuring out what my next big thing will be.
I promised my editor I'd try to write another biographical novel but of the three women I've considered, all have given me trouble in one form or another.  (One was already taken, with a novel about her due out very soon.  That was Georgia O'Keefe, and I'm eagerly awaiting Dawn Tripp's novel.)  One had her archives closed due to a contract with a film company.  The third must have burned every personal letter because they just don't seem to exist anywhere.  And how can you write about a woman without knowing her true voice?  Well, that's the question I have been struggling with.  I can happily fictionalize her life.  But it's a woman's life we're talking about.  I feel a sense of responsibility to honor it.  So I debate.  And there are many days I wonder if I should  pursue the project I wanted to pursue before: a novel about a woman caught up in the anti-war movement of the 60's.
So here are the questions I've been asked to answer, and I think I'll answer them for my most recent book, The Age of Desire.  The next big thing is that it's coming out in paperback in May!
1. What is the working title of the book?
The title is The Age of Desire, a play off Edith Wharton's The Age of Innocence.  It's about Edith at the age of 45, who, having been entangled in a loveless, sexless marriage for twenty-two years takes a lover, a younger newspaper reporter named Morton Fullerton.
2. Where did the idea come from for the book?  
My agent, Lisa Bankoff, gets all the credit.  I was unsure what my fourth novel would be, and having gone down a few fruitless paths, I told Lisa, "If you have any ideas for my next novel, let me know.  Give me an assignment."  A few weeks later, she wrote me an e-mail to call her.  I was in Paris when I received it and earlier that very day, I had walked down Edith Wharton's street for the first time.  I called her back and she said, "Why don't you write about your favorite author, Edith Wharton?"  I got chills.  I knew  it was the perfect project for me.  I couldn't wait to start researching.
3. What genre does your book fall under?  
Biographical fiction, historical fiction.
4. What actors would you choose to play the part of the characters in the movie rendition?  
I would love to see Kristen Scott Thomas play Edith.
5. What is the one sentence synopsis of your book?             
At the age of forty-five, Edith Wharton turns away from her miserable marriage and society's norms to take a lover.
6. Will your book be self-published or represented by an agency?  
The hardback is under the Pamela Dorman Books imprint at Viking and will be under the Penguin imprint in paperback.
7. How long did it take you to write the first draft?  
Just over a year.  But that was after many months of research.
8. Who or what inspired you to write this book?  
As I said at the top of this blog, my agent had the initial idea, and I will be forever grateful. 
9.What else about your book might pique the reader's interest.  
The book is not only about a romance, but just as much about Edith's friendship with Anna Bahlmann, her childhood governess, then literary secretary.  Very few people had written a word about Anna and I realized the two must have been close because Anna lived by Edith's side for decades.  Just two months after I made Anna my secondary character, over one hundred letters from Edith to Anna came up for auction.  They'd been in an attic for a century and no one except Anna's great grandniece had seen them.  All that I'd assumed about their warmth and closeness, and about Anna's involvement in Edith's writing were true!
I'm tagging two writers in this blog hop.  Go check out what their next big thing might be:  Kory Wells (is a tag-back okay?  Sorry, Kory, I hope so!) Find out about her novel-to-be.  And do check out her poetry!  It makes me swoon.
And I'm tagging Maryanne O'Hara, the writer of the lovely novel, Cascade.  If you haven't read Cascade yet, do by all means!  I'm looking forward to finding out what she's writing next!  She'll be publishing her answer in March.